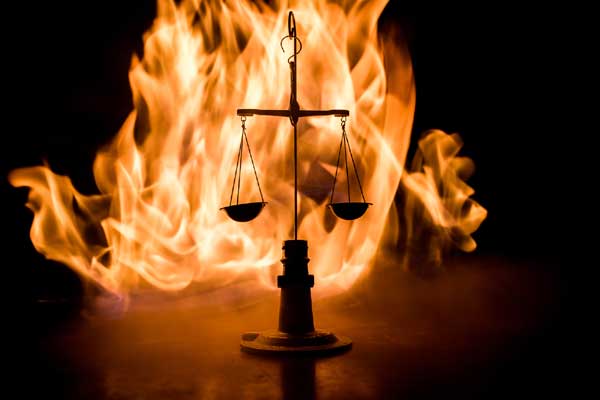 Fire Safety Legislation
The Regulatory Reform (Fire Safety) Order 2005 introduced the concept of the fire risk assessment to fire safety legislation. It replaced the outdated and ineffective fire certification regime that had been in place since 1971.
The Order applies to the majority premises in the UK with the exception of those buildings occupied as single private dwellings.
The Order firmly places a responsibility on the responsible person and outlines all the measures that must be taken to ensure the safety of all the people he or she is directly or indirectly responsible for.
Who is the responsible person?
The responsible person is:
In relation to a workplace - the employer where the workplace is to any extent under his or her control.
The person who has control of the premises (as occupier or otherwise) in connection with him carrying on a trade, business or other business undertaking.
The owner where the person carrying on the business does not have any control over the premises.
The requirement of the Order is imposed on any person who has, to any extent, control of premises so far as the requirements relate to matters within his control.
Where two or more responsible persons share responsibility (e.g. tenant/landlord, multiple tenancy building or adjacent premises) the responsible persons must co-operate, share information and collaborate to provide measures.
What are the implications for business?
Now the Regulatory Reform (Fire Safety) Order 2005 is in force, building fire safety will be solely risk assessment led, therefore all premises regardless of size must conduct a comprehensive Fire Risk Assessment in order to;
Eliminate or reduce risks (ignition sources)
Establish a suitable means of detecting and raising the alarm in the event of fire
Provide adequate emergency escape routes and exits
Provide appropriate type and sufficient quantities of fire extinguishers
Provide correct type and sufficient quantities of fire signs and notices
Ensure adequate maintenance of installed fire equipment
Ensure that occupants receive the appropriate instruction / training in, e.g. actions to be taken in the event of fire and fire evacuation drills
Where can I get help?
The Government have issued guidance documents to provide support to those persons who have a responsibility under the Regulatory Reform (Fire Safety) Order 2005.
To view these guidance documents in PDF visit communities.gov.uk.
Or alternatively contact Fire Risk Services Ltd, for professional guidance and assistance.
Further information
If you would like to know more we would be happy to help. Phone us on 07986 015 690, email us at info@fireriskservices.com or fill in our contact form and we will be in touch as soon as possible.