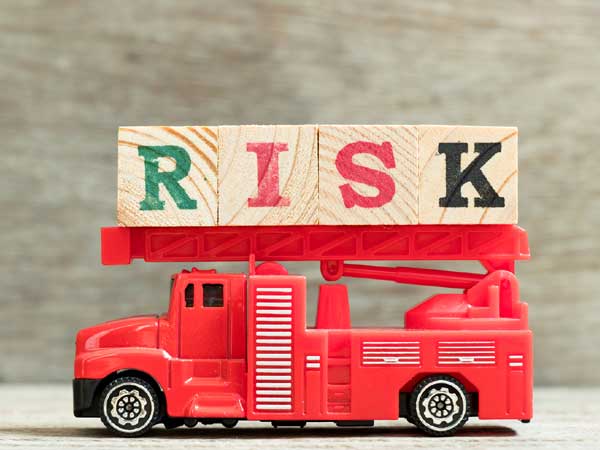 Fire Risk Assessments and Audits
It is a legal requirement for most premises (other than those occupied as single private dwellings) to have a current fire risk assessment under the Regulatory Reform (Fire Safety) Order 2005.
Fire risk assessments and audits are undertaken in order to identify any areas within your building(s) which need to be addressed to create a safer environment and comply with current fire safety legislation.
Advantages if Fire Risk Services complete your Fire Risk Assessment
You will receive a clear report showing what action you need to take.
The action plan is provided within the fire risk assessment document detailing any significant findings and classifying them according to the level of risk. This will identify who is responsible and the degree of urgency with which these risks should be addressed.
All our reports are easy to follow and very user friendly.
Our fire risk assessment approach is based on the following steps:
Step 1
Our team of dedicated fire risk assessors will listen to your requirements and provide an individual, site specific and cost efficient quote for your consideration.
Step 2
Following your acceptance of the written quotation, you will be assigned a fire risk assessor (based on your requirements) who will undertake your survey at a mutually agreed date and time.
Step 3
The Fire Risk Services team will assess all fire related risks in your building and produce a full and comprehensive report which will include details of any significant findings.
An action plan will be devised in consultation with you (The responsible person) in order to assist you in achieving compliance with the requirements of the Regulatory Reform (Fire Safety) Order 2005.
Step 4
Personal contact for further questions and support on fire related issues for the next 12 months following your assessment.
Fire audits can be carried out as part of your overall fire risk review on an annual basis.
All our work is client focused so we can ensure that you receive the very best solutions to meet your requirements whilst ensuring that all advice provided is tailored to comply with the requirements with current Fire Safety Legislation
Further information
If you would like to know more we would be happy to help. Phone us on 07986 015 690, email us at info@fireriskservices.com or fill in our contact form and we will be in touch as soon as possible.